Pawzzle
Make playtime more engaging with this handmade wooden puzzle. Ships flat and comes with easy to follow instructions so your cat can start pawzzling right away.
Liquid error (sections/product line 44): Could not find asset snippets/product-form.liquid
We donate 10% of each sale to animal welfare causes.
Lean more about our donations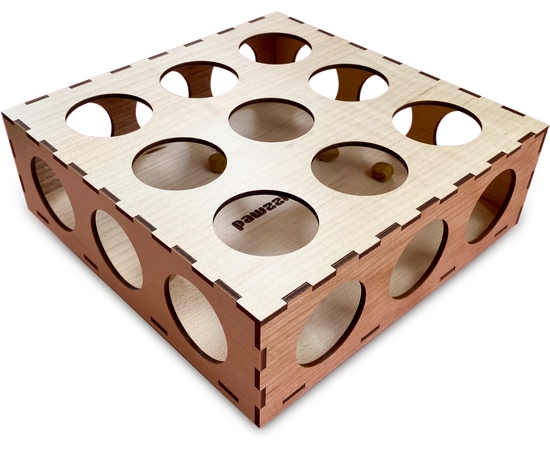 The Pawzzle is 7.75" (20 cm) square (a) and 2.5" (6.4 cm) in height (b). The holes are 1.75" (4.5 cm) in diameter (c). Plenty of space for paws of all sizes.
The number and distribution of treats or toys means that no Pawzzle sesh is the same. This means I'm less likely to get bored and lose interest — purrrfect!
Minou, Berlin